Giľora, Archive of Living Romani Songs
Giľora, Archive of Living Romani Songs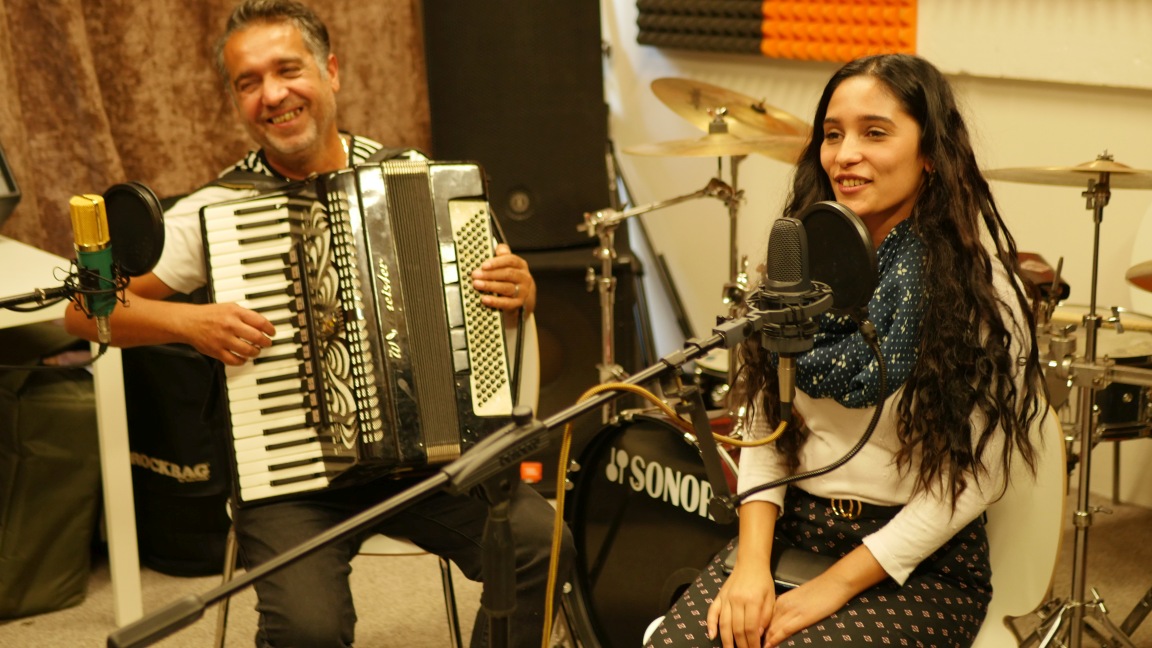 Supported by Bader Philanthropies, Inc.
The project of the Archive of Living Romani Songs Giľora ("giľora" means "songs" in Romani) aims to record living Romani songs in the Czech Republic. The project aims to record, archive, and make available the singing of Romani singers who like to sing, ideally with the friends and family they usually sing with. We focus on the songs that Czech Roma sing "for themselves". We do not shun from recording professional singers and performers, but then we focus rather on songs that they sing for themselves do not necessarily at concerts, if applicable. We also ask the performers to comment on the songs, what the song means to them, how they got into singing, etc. For many reasons we focus on acoustic settings: prefer the guitar, harmonica or other instruments to the electric organ, which seems to be the hegemon of contemporary Czech Roma music production. Although we have focused on recording old songs (phurikane giľa), both halgatos and chardas, we have also recorded many religious songs or hymns and so-called new songs (neve giľa), both in their traditional folk-guitar form and their newer "disco" variant. We also recorded interesting instances of jazz fusion. Many of the songs are original, although the line between tradition and original work is blurred.
Project coordinator: Ondřej Skovajsa, Ph.D.,
Principal investigator and supervision: doc. PhDr. Lubomír Tyllner, CSc.
Mopre here: https://www.gilora.cz/