Romani History – Methods, Sources, Ethics
Romani History – Methods, Sources, Ethics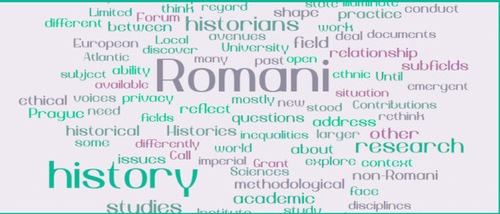 Workshop: 8–9 June 2022, Villa Lanna, Prague
On the sixth anniversary of the founding of the Prague Forum for Romani Histories, this workshop sets out to take stock of our collective efforts to promote the academic study of Romani history. Until recently research of Romani histories stood in the shadow of the work ethnologists, philologists, musicologists, anthropologists, and sociologists have done in Romani Studies. In the last decade, however, new projects have contributed significantly to the creation of an emergent field of Romani history. The workshop explores how research on the Romani past can illuminate and enrich broader issues in historical research. At the same time, it seeks to interrogate the methodological, ethical, and practical challenges of historical research in the context of Romani studies.
Workshop Romani History – Methods, Sources, Ethics is organised by Prague Forum for Romani Histories at the Institute of Contemporary History, Czech Academy of Sciences in cooperation with Vanderbilt University, Institute of Ethnology of the Czech Academy of Sciences and Seminar of Romani Studies at Charles University.
Organizers: Ari Joskowicz, Kateřina Čapková, Martin Fotta, Helena Sadílková
To register for the workshop please contact Marek Jandák marek.jandak@seznam.cz by 5 June.
The Programme of the workshop can be found here.