Neighbors and neighborhood in the Balkans
Neighbors and neighborhood in the Balkans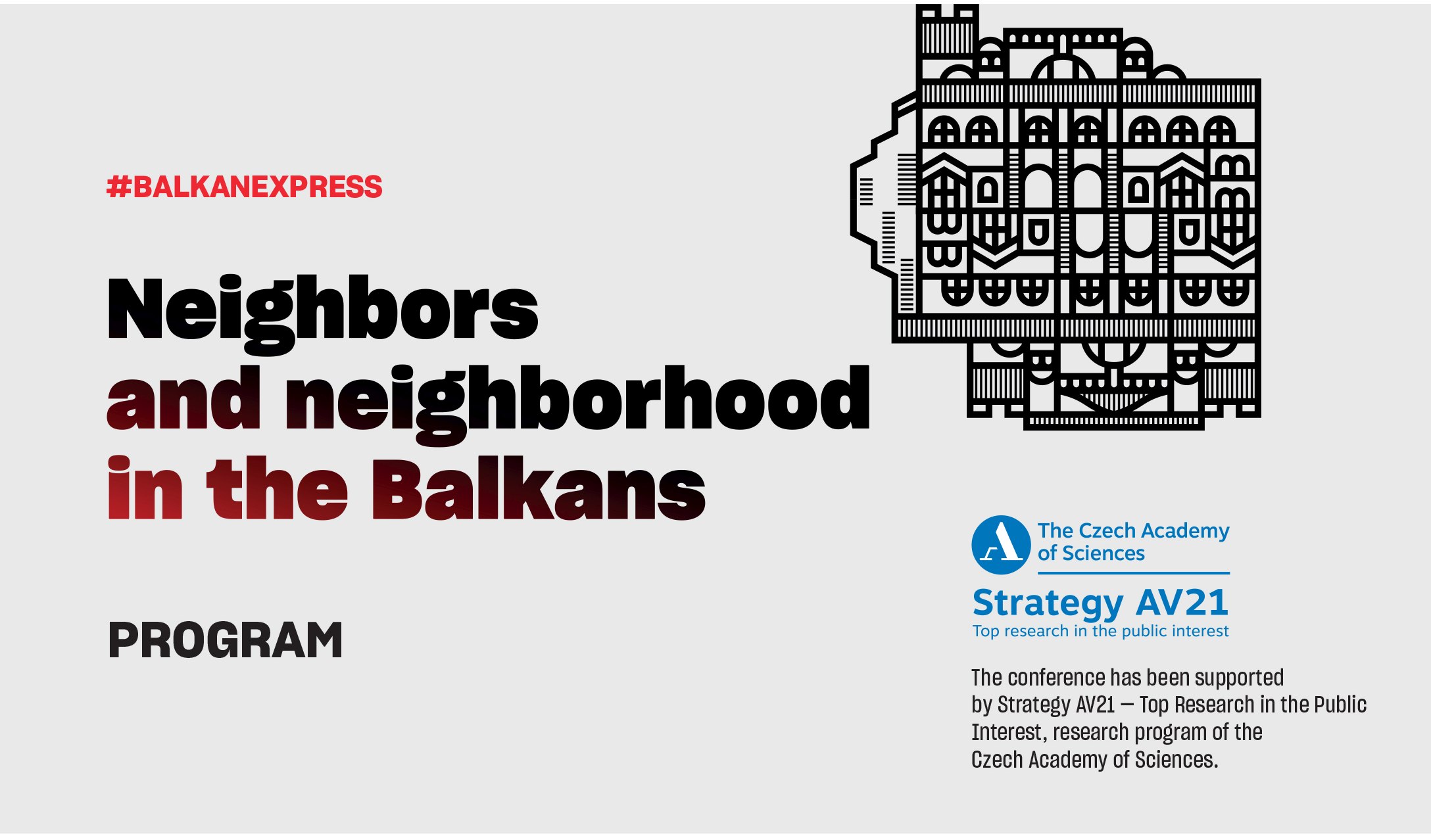 Interdisciplinary conference Balkan Express
November 12-13, 2021
It is our honor to invite you to the 6th International Balkan Studies Conference "Balkan Express". This year the conference will aim to rethink the Balkans through concepts and ideas of neighbors, neighborhood and neighborly relations.
Date: November 12-13, 2021
Conference Venue: Faculty of Humanities, Charles University, Prague, Czech Republic
Conference language: English
Conference format: Hybrid
Zoom link: https://cuni-cz.zoom.us/j/93953331263?pwd=K3oyU2tINm0vdjJWcmJoV2hCckY0Zz09
FB: https://www.facebook.com/KonferenceBalkan
Contact: konference.balkan@gmail.com
*Program may be a subject to change.
**The conference has been supported by Strategy AV21 - Top Research in the Public Interest, research program of the Czech Academy of Sciences.
***All the participants, who plan on attending in person, must provide a proof of non-infectiousness or a valid Covid vaccination certificate. Thank you for understanding.
Download program brochure here.